En esta próxima entrega del 21 al 23 de julio se engalana con el  Chef Alyn Williams de Londres.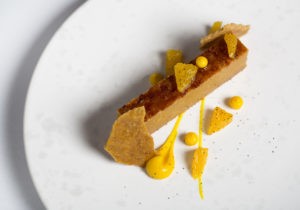 La Romana, Rep Dom. — (Viernes 7, julio 2017) — Casa de Campo Resort & Villas se complace en anunciar su próximo 'Flavors of the World', que del 21 al 23 de Julio  honra la gastronomía de Londres de la mano del reconocido Chef  Alyn Williams, evento a celebrarse en el Restaurante La Piazzetta de Altos de Chavon.
Williams quien posee una estrella Michelin, tres premios AA Rosette, ranking top 15 en 100 mejores restaurantes del Reino Unido, además de chef nacional de la corona,  promete a los comensales los mejores platillos de la cocina londinense, la cual se caracteriza por ser una cocina creativa e incluso que juega con los sabores y texturas de los alimentos para crear exóticas combinaciones.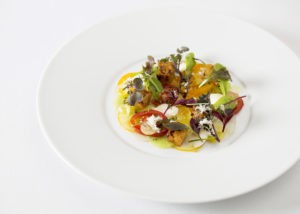 Para Alyn, no hay ningún secreto para lograr una estrella Michelin: "Trabajé en restaurantes con estrellas Michelin, es solamente  trabajar en el standard correcto, no hay una fórmula", asegura el chef, quien también afirma que hace lo mejor que puede y cocina con pasión y con el corazón, así como que no cuenta con recetas secretas.
Williams inició su labor como chef en varios restaurantes pero no fue hasta 2011 que abrió su propio restaurante, Alyn Williams en The Westbury en Londres, que sigue teniendo excelentes críticas por todos los que visitan.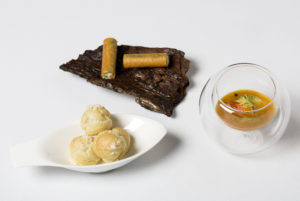 Con el apoyo de la Embajada británica, los eventos culinarios del fin de semana, incluirán dos cenas exclusivas las noches del viernes 21 y  sábado 22 de julio y el tradicional brunch el domingo 23 de julio. Las festividades y experiencias del fin de semana incluyen una tarde de te y una degustación de Macallan.  El evento es patrocinador de Mastercard, Hyundai, Mini, Macallan, Vinos S.A., Brugal XV, Listin Diario, Gentleman Magazine, Acqua Panna y S. Pellegrino.
"Flavors of the World" es un concepto que busca atraer al público local e internacional trayendo al resort referencias mundiales expertas en gastronomía y honrando la cultura de diferentes países, con el objetivo de posicionar al resort como un destino culinario.
En lo que resta del 2017, se han confirmado los eventos:
Flavors of the World – Buenos Aires: del 11 al 13 de agosto con el chef Fernando Rivarola
Flavors of the World – Nueva Orleans: en el mes de octubre con Tory McPhail del Palacio del Comandante
Flavors of the World – Nueva York: noviembre con el chef Marco Canora.
Para reservar su estadía a cualquiera de los eventos Flavor of the World by Casa de Campo, por favor contactar al 809 523 3333 ext 3165 y 3166. También puede visitarnos en casadecampo.com.do
Comparte tu experiencia en las redes sociales de Casa de Campo:
Comentarios
Comentarios